Internet scavenger hunts—they're everywhere! These interesting tools have taken over online teaching and we can't stop gushing about them. As your source for all things scavenger hunt-related, we'll help you to understand the ins and outs of an internet scavenger hunt and learn what it takes to put together a terrific event. We've also included a list of tips and tricks, so you'll be able to create an amazing online hunt in no time!
---
What is an internet scavenger hunt?
An internet scavenger hunt or CyberHunt is an online learning activity and game. Here, players search the internet to find clues and hints for questions. Participants are provided a list of questions, prompts, and virtual Easter eggs. Players must make their way through each clue to solve the puzzle.
While this is the simple, classical definition of an internet hunt, the sky is the limit! Today, internet hunts are valuable learning tools in school. In addition, you can use them to learn something new and embark on an exciting hunt with your friends and family.
How is it different from a virtual scavenger hunt?
A virtual scavenger hunt and an internet scavenger hunt may sound similar, but they're not the same. Both require some amount of problem-solving, but there are some key differences.
• On a virtual scavenger hunt, you'll answer riddles, puzzles, and trivia while home with your family or friends or on a video call with your loved ones. Although the instructions and some of the interactions are online, most challenges will require tasks to be done in person, in a physical location (even if it's your home). For example, you might have to craft something out with paper and show it off on a video call. With virtual hunts, there's more of an expectation of interaction and some physical activity.
• On an internet scavenger hunt, both the instructions and the challenges are online. In other words, you might be tasked with finding an answer to a history question posed in the form of a riddle. You can use online resources to complete the challenge. Questions can range from easy one-stop trivia questions or require you to find parts of the solution on different websites. You don't have to be on a video call for these hunts—it doesn't matter where you are, as long as you have an internet-capable device.
---
Interested in a Virtual Scavenger Hunt?
If the idea of an in-home scavenger hunt appeals to you, try our epic adventures! Make memories right from home. All you need is an internet-ready device and your adventurous spirit. ScavengerHunt.com offers a selection of 20+ virtual adventures and over 80 challenges. Each 2-hour event is comprised of unique and exciting challenges that are sure to keep you entertained. Available for families, couples, or just about anyone, these experiences are great for a day (or night) in! You could even add a scavenger hunt party pack to compete against other households. Try one today!
---
What makes internet scavenger hunts useful?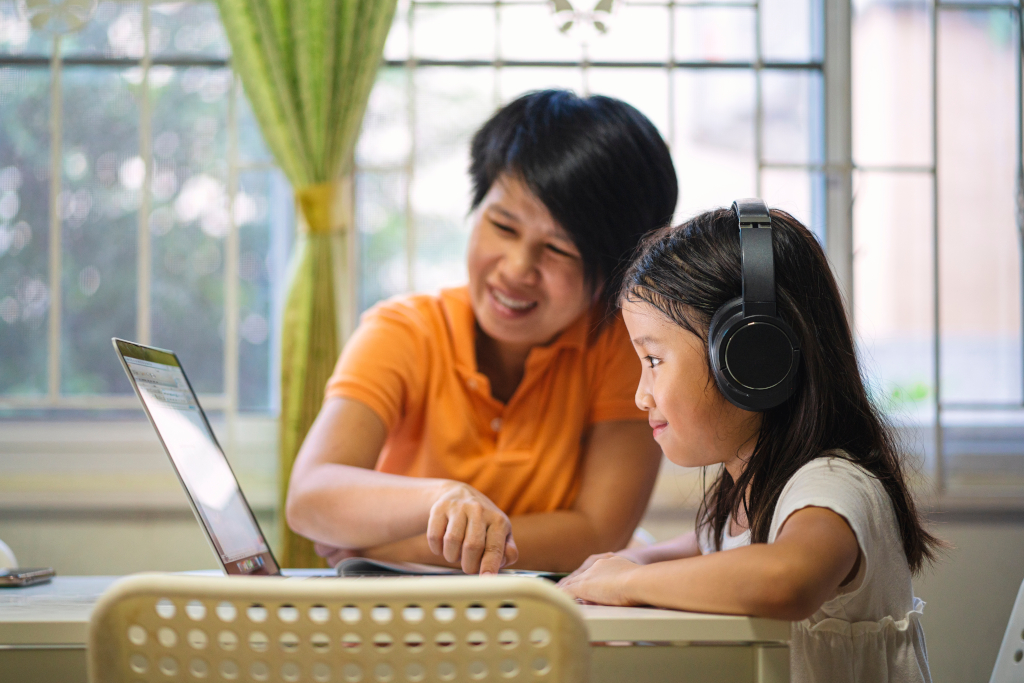 Internet scavenger hunts were first developed as a learning resource in the education world. Not only do they help in teaching students (both elementary and middle school) to use the internet, but they're a fun way to mix things up in their lesson plans. Be it in-person or through distance learning, internet hunts can be used to encourage self-learning practices, even for students in their high school year. Besides, they're a blast!
Now you can use internet scavenger hunt activities with just about anybody. You can create a hunt for your children, or enjoy an adult hunt with your family and friends. We love these hunts because they're inexpensive and hassle-free. All you need for these hunts is an internet connection. So grab some worksheets and pens, and get started!
How do I create an internet scavenger hunt?
Creating an internet scavenger hunt webquest is easy as pie. Here's what you need to know:
1. Pick a theme and websites
First, pick a theme and template that are best suited for your hunt. If you're an educator or parent, you can pick a topic to review before you introduce it in class. Additionally, you can also pick a topic that you'd like the whole family to explore together. For example, if you're planning a vacation to a particular destination, create a treasure hunt centered around that city, popular landmarks, and history.
Next, make a list of the websites (list the web address accordingly) to source your questions. Common options include online encyclopedias, Google Maps, Google Scholar, and other academic links. Stick to verified and official sources to avoid confusion.
2. Make a list of questions
Now, create your hunt by making a list of questions and an answer key. Check out our section on the type of internet hunts, so you can frame your questions accordingly. To up the ante, you can create printables with crossword puzzles or ciphers. Here, each answer will be an additional clue in the handout. The sky is the limit!
While you're at it, create some bonus clues and helping guides in case the players find it too difficult.
3. Manage difficulty
While framing the questions, try to hit the sweet spot in terms of difficulty level. An easy hunt may get over too quickly, while a difficult hunt can get frustrating. So, aim for questions at all levels. This way, you'll be able to keep your audience engaged.
4. Set ground rules
Send your list of questions to your participants. They may choose to answer them online (in a Google Form) or on paper. Decide on which websites are and aren't allowed. Your players can choose to solve clues individually or as a team. Our section on things to keep in mind has more relevant information. Make sure to answer questions and doubts before you begin your search engine hunt.
5. Have fun!
This is the most important part of planning an internet scavenger hunt! Whether your hunt is educational or just to pass the time, above all, it has to be enjoyable.
Types of Internet Scavenger Hunts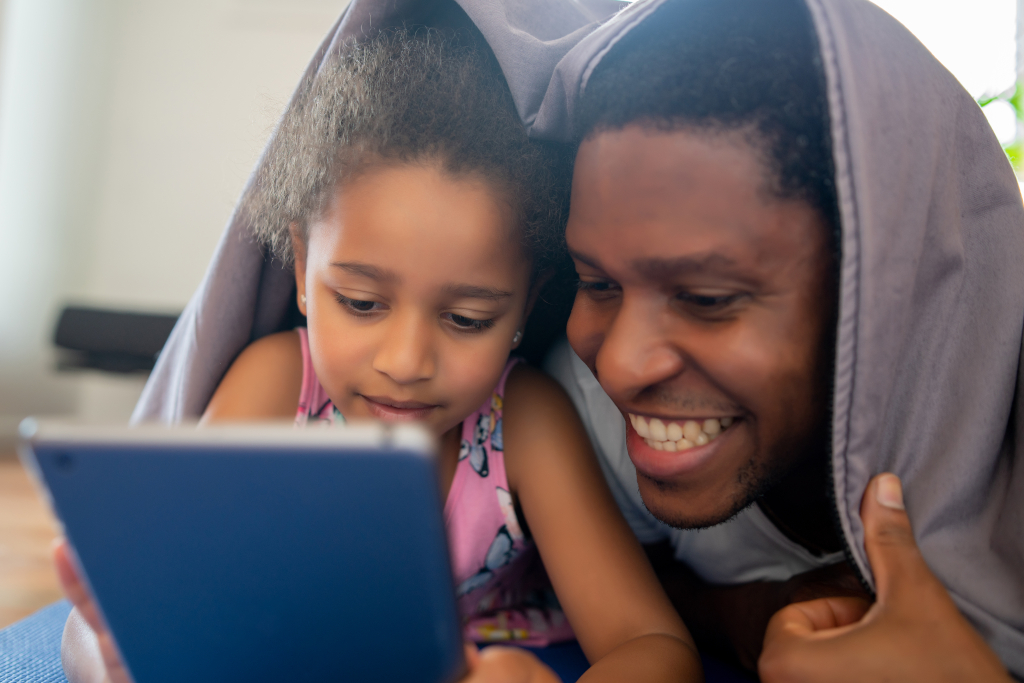 • Horizontal Scavenger Hunts
Horizontal hunts are simple hunts for beginners. They are ideal for younger children. Here, each clue points to a solution that can be accessed from the same website. For instance, if your hunt is about mushrooms and all the questions about mushrooms can be answered from the Wikipedia page, your hunt is horizontal.
These hunts encourage players to read everything on a particular webpage. This will help them read up and retain necessary information. This is a great alternative to reading pages and pages of notes in class.
• Vertical Scavenger Hunts
Vertical hunts are more complex but even more exciting than horizontal hunts. Here, answers to clues and questions are spread across multiple linked pages. The Wikipedia hunt is a great example of vertical hunts.
Each player is given a Wikipedia page and asked to click their way into an unrelated page. For instance, the players will be given a webpage on mushrooms and asked to find their way to a page about wedding cakes. They will have to strategize and think their way into finding out how the two seemingly unrelated pages may be linked (Hint: mushrooms –> truffles à chocolate à cake à wedding cakes)
Tips on Hosting an Internet Scavenger Hunt
If you're hosting an activity for children, make sure your screen and vet the websites for any inappropriate content.
Often, websites may also run inappropriate ads so make sure you have an ad blocker installed. Free add blockers are available as browser extensions.
Depending on the difficulty level of your hunt, you can set a time limit too. Be mindful of children that take a longer time to read, while setting your time limit.
If you want to play internet scavenger hunts with children, you might also want to use a parental guidance advisory to limit explicit content. These parental blocks will stop inappropriate pop-up ads from showing up on your screen.
Use a website blocker if you don't want your players to find answers from other sources.
Additionally, you might want to disable the "Control+F" key to stop your players from easily jumping to keywords.
---
Final Thoughts
We hope that gives you a good idea of what an internet scavenger hunt is and how you can plan and use them for your own desired purposes. If you would like to see examples or don't know where you can find quality hunts, take a look at our picks for Top Online Scavenger Hunts!
Are you ready to build your first internet scavenger hunt? What is your theme going to be? Share your ideas in the comments section!
If you think an interactive virtual hunt is more your style, why not check out our in-home hunts and party packs? If you're looking for something specific for an event or special occasion, contact us to see about customization options.
---
Frequently Asked Questions